Testimonials
We pride ourselves on the quality of our governance, risk and compliance products and our attention to your needs. Our customer service team is available to assist you with any questions you may have regarding any of our resources. All GRCReady products are drafted by industry professionals with extensive experience ensuring you receive only high quality resources.
By using us, you're in good company. Here's what some of our clients say about the GRCReady service:
Private user

New South Wales
Browse our top-rated products and services
Consulting Partners:
Our partners provide sound advice, services and added benefits to our suite of products.

ABOUT MICG
MICG was established in March 1998 following recommendation by the High Level Finance Committee on Corporate Governance. The Institute was incorporated as a company limited by guarantee, with founding members consisting of the Federation of Public Listed Companies (FPLC), Malaysian Institute of Accountants (MIA), Malaysian Institute of Certified Public Accountants (MICPA), Malaysian Institute of Chartered Secretaries and Administrators (MAICSA), and Malaysian Institute of Directors (MID). MICG's principal activities are to promote and encourage corporate governance development, provide education and training for the benefit of its members and other interested institutions or bodies in Malaysia.
Learn More About MICG
" class="title-cover">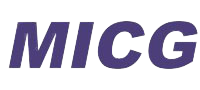 Learn More About Whispli
" class="title-cover">

Learn More About NEOS IT Services
" class="title-cover">